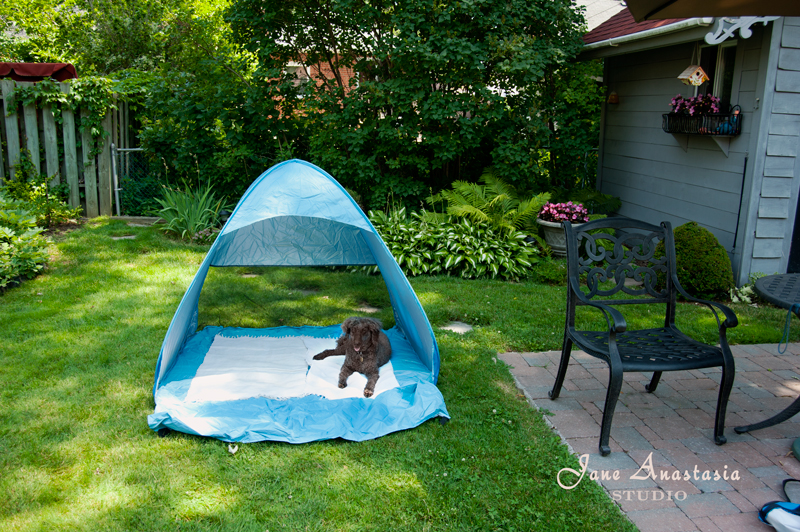 ..Boucle's new pop up beach shade tent arrived this afternoon….
…he likes it…..
…it folds up into a nice compact disc, light weight for carrying…
…and I have been able to fold it up 2X now quite easily ….
…though I still need a bit more practice on the folding to remember how it is done…..